I want to see the Colosseum at night, just like this.




Bocca della verita – Mouth of Truth

Ancient Myth? It was believed that if one told a lie with his hand in the mouth of the sculpture,
it would be bitten off.
I'll have hubby put his hand in first. *snort*

I'd love to stop here as we stroll through the Ghetto and sample some vino roma.






And, as I stand inside the Pantheon looking up into the ancient eye,
I wonder if I'll cry at the beauty of it all.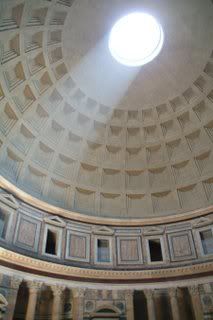 I can dream, can't I?


-Jen