Or Skohn's?
Or Skon's?
Or Skahn's?
Or Skoan's?
Apparently, there are many names for this small quick bread. Who knew?
Since I made mine with raisins (English version) let's stick with 'Scones', shall we?
Have you ever had a scone?
Were they hard?
And dense?
Most scones that I've had were that way. And although they can be quite satisfying with a cup of coffee or tea- I'd say they're nothing to write home about.
Until now.
Behold.
The tastiest scone
ever
.
I mean ever. And ever.
Even the recipe title boasts of it's goodness.
World's Best Scones! From Scotland to the Savoy to the U.S.!
Recipe by Friendly Food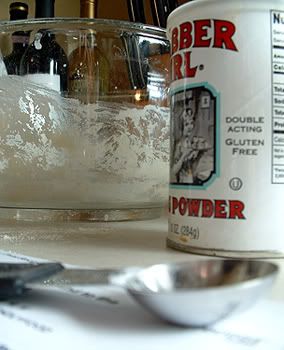 1 3/4 cups all-purpose flour
4 teaspoons baking powder
1/4 cup white sugar
1/8 teaspoon salt
5 tablespoons unsalted butter
1/2 cup dried currants or raisins
1/2 cup milk
1/4 cup sour cream
1 egg
1 tablespoon milk
1- Preheat the oven to 400 degrees F (200 degrees C).
2- Sift the flour, baking powder, sugar and salt into a large bowl. Cut in butter using a pastry blender or rubbing between your fingers until it is in pea sized lumps. Stir in the currants. Mix together 1/2 cup milk and sour cream in a measuring cup. Pour all at once into the dry ingredients, and stir gently until well blended. Do not overwork the dough!
3- With floured hands, pat scone dough into balls 2 to 3 inches across, depending on what size you want. Place onto a greased baking sheet, and flatten lightly. Let the scones barely touch each other. Whisk together the egg and 1 tablespoon of milk. Brush the tops of the scones with the egg wash. Let them rest for about 10 minutes.
4- Bake for 10 to 15 minutes in the preheated oven, until the tops are golden brown, not deep brown. Scones can be reheated if not eaten promptly by wrapping in aluminum foil and heating in oven until heated through or split in half and toasted.
*I drizzled them with a bit of icing. (Confectioner's sugar & milk)
These things rock my world.