What do you do with leftover chicken?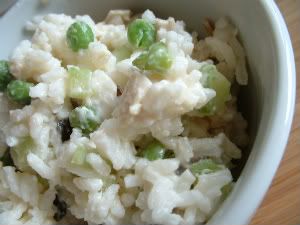 Make chicken & rice salad!
Mix together:
1 c. or so of cooked brown or white rice
1 c. diced or shredded cooked chicken
1/2 c. frozen peas thawed
1/2 c. finely diced veggies & such. I use onion, celery and black olives
Salad dressing of your choice - I use ranch most of the time.
Salt & pepper
Voila-- Lunch! Works for me. =)
Happy Wednesday!