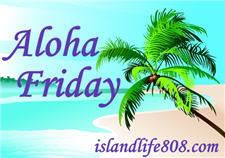 Yay!! It's
Aloha Friday
! My Aloha Friday question is:
Any vacations planned for this spring/summer?
No big vacation plans here. We are going to rent a cabin in northern Michigan (off of Lake Huron) mid-summer. Otherwise, we don't have anything else planned. Hubby mentioned taking some of our summer weekends and visiting the lighthouses we have here in Michigan. Sounds good to me. =)
Any big or small vacation plans?
Head on over to
An Island Life
for more Aloha Friday questions and to play.
Have a great weekend!
-Jen