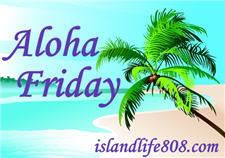 It's Aloha Friday!

My Aloha Friday question is:

Do you subscribe to any magazines?

I subscribe to two magazines:




and




I love them both!

My mother-in-law is a magazine junkie, so I also get to read about 5or so other magazines that she passes on to me. But, I haven't found any that like as much as the two I subscribe to. =)

Head on over to An Island Life for more Aloha Friday questions and to play.

Have a great weekend bloggers!
-Jen