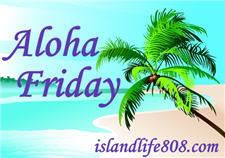 It's Aloha Friday!


My Aloha Friday question is:





Are you hosting Thanksgiving this year?

I'm not hosting Thanksgiving dinner this year. We are going over to my Mom's house and I'm bringing a few side dishes plus dessert. How's that for easy? =)

Head on over to An Island Life for more Aloha Friday questions and to play.

-Jen