Nicholas' bedtime routine consists of reading him a few books.
Usually, three.
The Way I Feel is one of those books that he loves for us to read to him.

The other evening I opened the book, read the first line...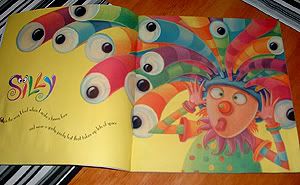 ...looked over at Nicholas, and this is the face I seen-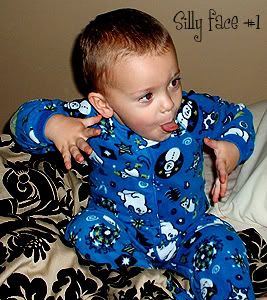 So silly



How did I ever live without this little guy?



Here's some toilet paper roll peeps that the kids (Haley & 8 year-old nephew) made over the weekend. Pretty cute Thanksgiving decor, huh?





Thanks to Family Fun for the idea!
{Don't you just love that website for kid's crafts?!}

We're going to make these for Thanksgiving Day.
{I have a big box full of tp rolls that I've saved for crafts}
I'm thinking I could use the same idea for Christmas. =)

Oh, Guess what I woke up to this morning? Snow flurries!! {{brrrr}}