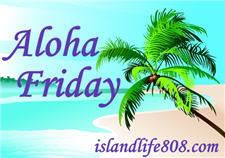 Yay- It's
Aloha
Friday! My Aloha Friday question is:
I'm sitting down today to make out my meal plan for the week and I'm wondering,
whatcha cooking for dinner
?
I think we're having:
Pizza! =)
I'd love to hear what's cookin' tonight in your neck of the woods?
Head on over to
An Island Life
for more Aloha Friday questions and to play.
Have a wonderful weekend!
-Jen