Here in Michigan, we're full swing into fall.
On my backyard tree, the leaves are turning the most vibrant, fire-red at their tips, and I've been holding off on pulling out my annuals and cutting back my perennial flowers because I love the look of leaves that have fallen on flowers.
The squirrels are out in full force, (just ask Miss Daisy who barks incessantly at them), and I have to wear my fleece jacket when I run morning errands. Yes, fall has arrived.
One thing that I haven't seen yet? Those big, beautiful geese flying in formation heading south. Ahhh. soon enough, I'm sure.
I wish there was a way to bypass winter though.
The cold just gets to me. Take these past few weeks for instance, when the temps get a bit chilly outside,
I'm just always cold
.
Always. Cold.
It sucks!
Hubby thinks I'm exaggerating when I say, yep heating blanket tonight, I'm freezing- that is until he feels my feet! I could never be one of those Arctic survival stories where people survive in 10 below zero for 7 days in the car with no heat. I wouldn't last the night.
I've even had my blood checked thinking maybe I was anemic. I'm healthy, just so-stinkin'-cold-all-winter-it's-annoying.
But, look at what I found. And ordered. But, yet to receive. They're going to be heaven to me.
Microwaveable Warming Booties!
These people can take forever to ship, but I am waiting patiently. Oh, so very patiently for these beauties.
I'm in the mood to ramble on and on, so let me just show you very quickly what I made for hubby yesterday because he's been having a hard week at police academy and I've been craving them-
Pumpkin Strudel Muffins!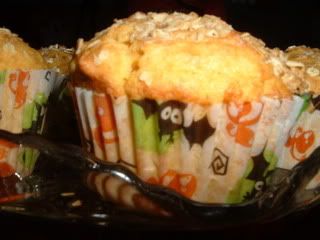 They were tasty little things. If I can get back on this afternoon, I'm hoping to post the recipe.
Happy Thursday!
-Jen