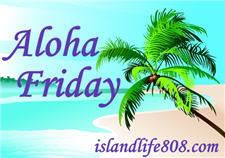 Yipee-ky-ay! It's Aloha Friday!

My Aloha Friday question is:

Today in the chilly state of Michigan, our temps with the wind chill are something like crazy like, -27! Ouch, you know so cold it hurts, cold. Brrrr... my aloha question is...

What's your favorite cold weather, winter comfort food?




My winter comfort food? Soup, soup, and more soup. Homemade. Mmmm. Potato is my soup of choice, but I'll take chicken noodle, bean soup, I'll even devour a good beef and lentil soup. With crusty bread. Oh, it's heaven in a bowl as it warms me up.

Head on over to An Island Life for more Aloha Friday questions and to play.

Have a wonderful weekend & keep warm!
-Jen