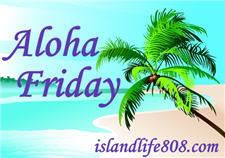 Hip, hip hooray! It's Aloha Friday!

My Aloha Friday question is:

What is one word that best describes you today?

Me? Today? Right now? Content.

All is right in my world today. For now anyway- the day is still young. =)

Head on over to An Island Life for more Aloha Friday questions and to play.

Have a fabulous weekend!
-Jen