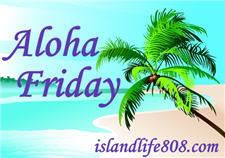 Yay! It's Aloha Friday!
My Aloha Friday question is:
What's your absolute favorite dessert?
Mine? Cherry Cheesecake.
Oh, my. Look at it calling my name.
Now if I only had a personal chef to whip that up for me today...
Head on over to
An Island Life
for more Aloha Friday questions and to play.
Have a great weekend!
-Jen