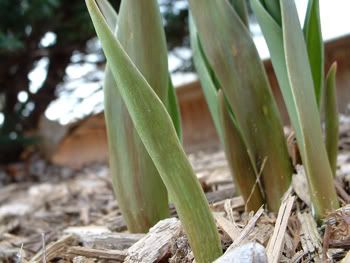 Snapped this afternoon- My tulips reaching for the sky.
The year's at the spring,
And day's at the morn;
Morning's at seven;
The hill-side's dew-pearled;
The lark's on the wing;
The snail's on the thorn;
God's in his Heaven—
All's right with the world!
-Robert Browning
Does spring rejuvenate you, too?