Spring cleaning. (Vinegar and water my best buds.)
Crafting with the kids.
Changing some decor.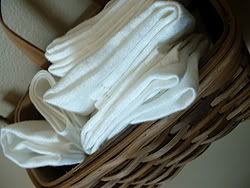 Organizing my linens. (I'm trying to make the switch to cloth napkins at dinner. I need to tuck some stain removal tips under my belt first, though. =)
Watching rentals.
Whatcha been up to?
Happy first day of Spring!
-Jen