Woo-hoo:
I switched to a 3-column blog!! I love all the space!
Whimsical:
Chalkboard animals
. I want some of these
cuties!
Wisdom:
A child's life is like a piece of paper on which every passerby leaves a mark. -Chinese proverb
Weakness:
PASTA, baby!
Worry:
I'll never get all my ideas for the preschool letters & themes curriculum organized with coordinating arts/crafts ideas! All 27 weeks of lessons-- yikes!
Wistful:
childhood summer days
Web:
For the kids, edition.
Camp Wannalaffalotta
has started! Weekly summer kids themes including crafts, storybooks, activities, games, and food hosted by
Life as Mom
.
Print & Color cards
that the little ones can color for Father's Day.
Wish:
My cherry tomato plants already had tomatoes. Yeah, I'm an impatient gardener.
Wacky:
Nick's Monday morning attire. Flip flops & briefs. =)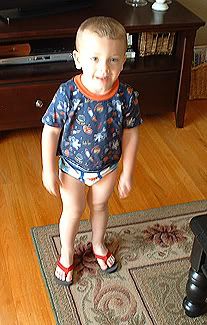 Have a wonderful week!
-Jen